SkinTyte is a non-invasive treatment used to address skin laxity and sagging.  It can be used on any area of the body where increased firmness is desired, such as the face, neck, abdomen, arms, and thighs. A handheld device delivers infrared energy through a series of gentle pulses to heat the soft tissue deep below the surface of the skin. The process causes collagen to contract and the body to initiate its natural healing process. The treatment is typically performed three to six times over the course of several months.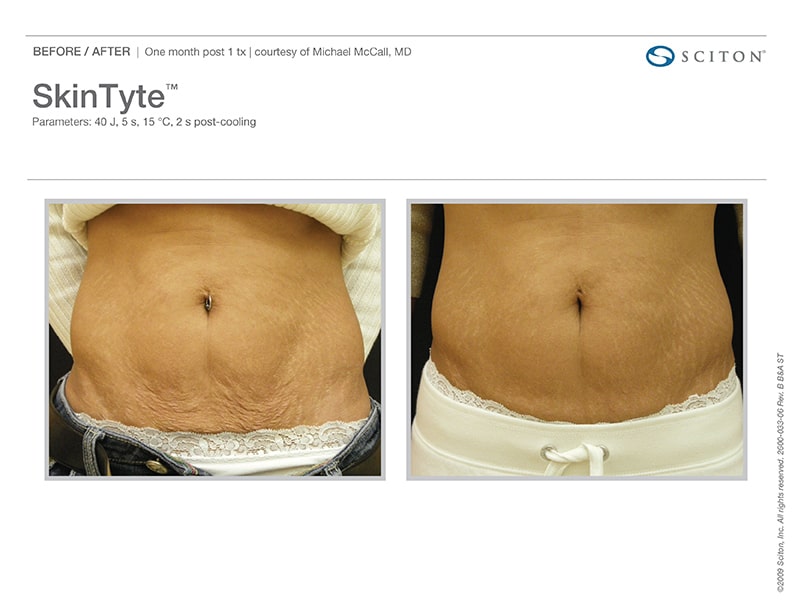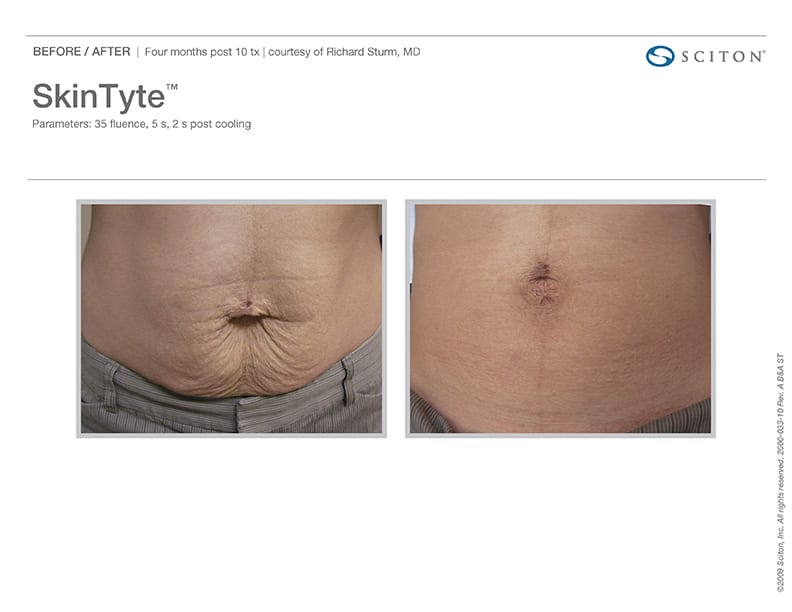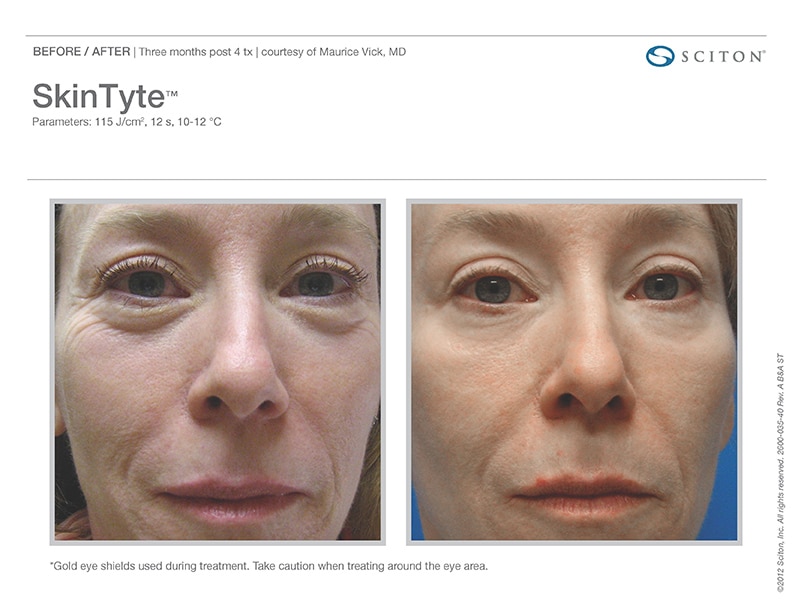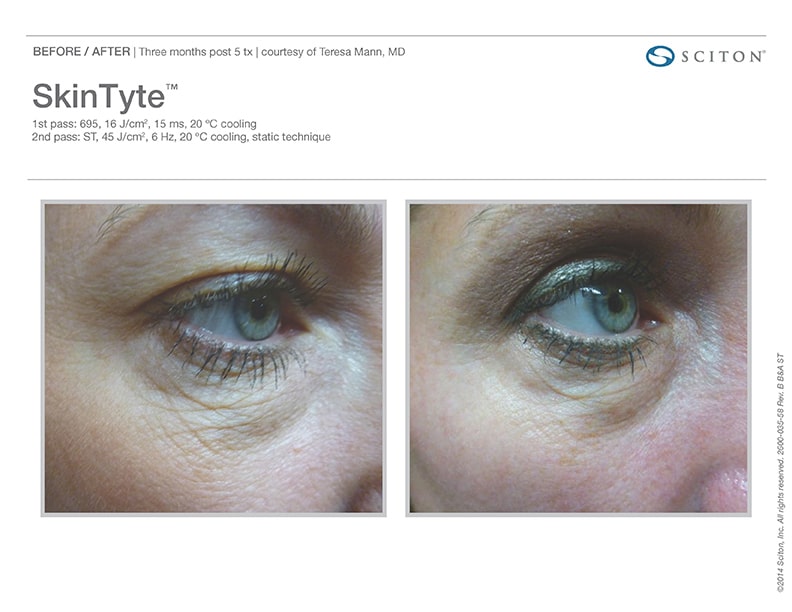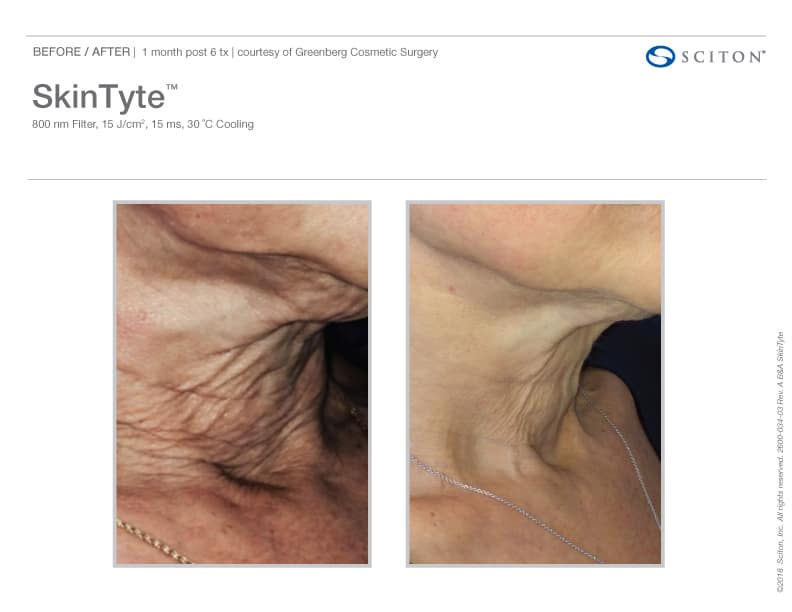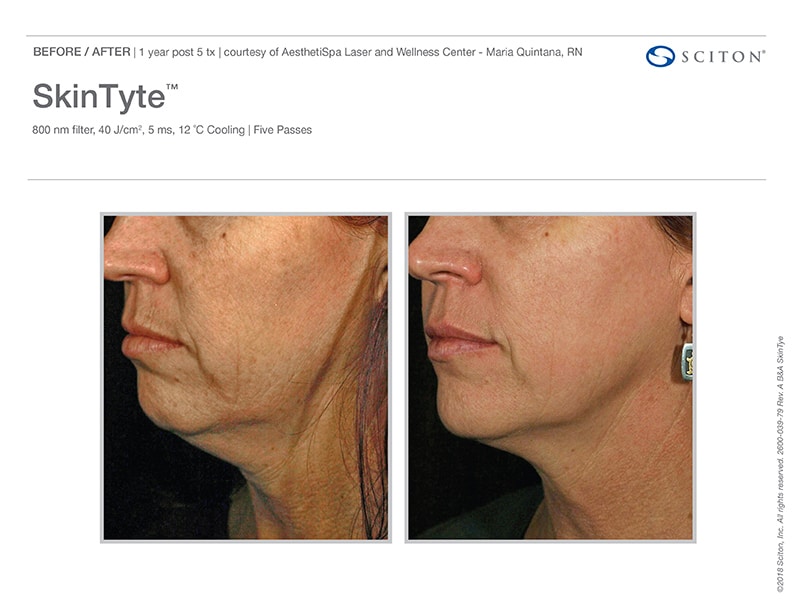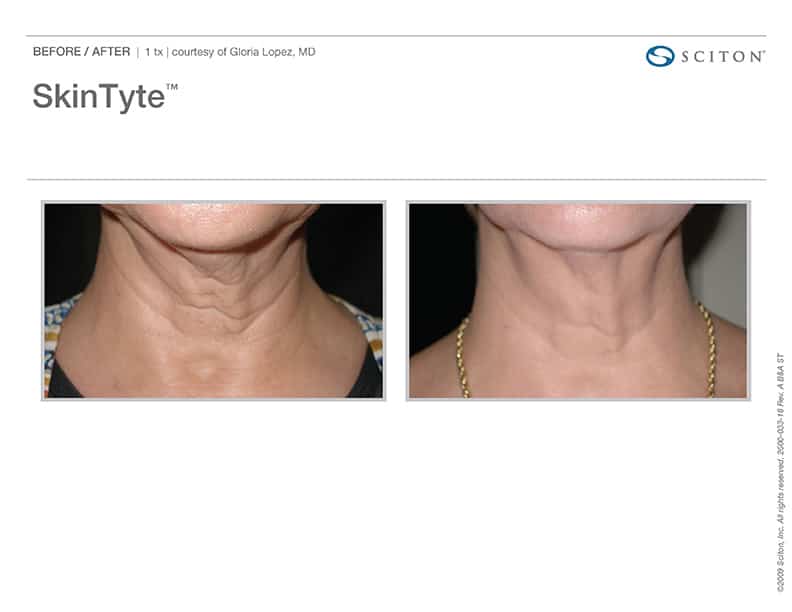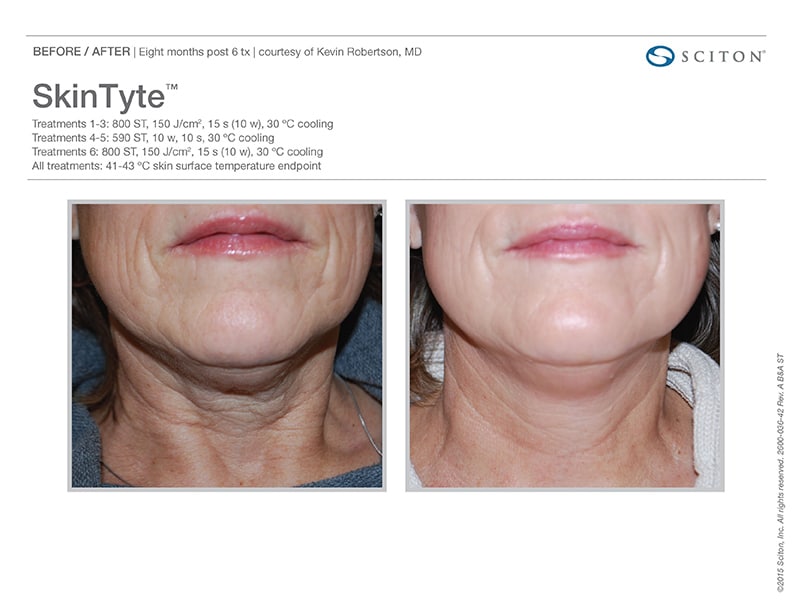 What is Skin Tyte?
SkinTyte is a non-invasive cosmetic procedure that targets the signs of aging by tightening and contouring the skin through the stimulation of your skin's own collagen. It is a series of treatments that can take anywhere between 45 minutes to an hour depending on the size of the treatment area.
Where can you use SkinTyte?
SkinTyte can be used on the face and eyes, targeting aging trouble spots such as the undereyes, eyelids, jowls and jawline, as well as on the body, focusing on stomach, arms and even the knees for sagging and wrinkled skin.
So how does SkinTyte treat aging skin?
Well first, a mini dermatology lesson. The skin is made up of three layers, the epidermis, dermis and subcutaneous tissue. The second layer of skin, the dermis, is primarily made of collagen that provides the support structure for the skin. As we age this collagen support breaks down which is what causes wrinkles and fine lines to appear on the face.
How do you get results with SkinTyte?
SkinTyte uses healing energies like infra-red light (delivered to the dermis using a handheld device with a specially designed treatment tip) to heat collagen fibers in the skin and underlying tissue. This in turn helps to tighten existing collagen and stimulate collagen production. The result delivered is a smoother appearance of the skin.
Is there downtime with Skin Tyte?
If you're wondering about the pain factor, you may experience some temporary discomfort during the procedure; however there's little to no down time post-procedure. (While you won't have to take time off to recover, healing time can vary depending on the intensity of the treatment – some treatments may be more intense than others so the skin may look a little red or swollen for an hour or so post procedure.) There's also no follow up care so it's possible to resume your normal beauty routine soon after.
How do you maintain the benefits of SkinTyte?
The improvements to the skin after SkinTyte can continue up to six months and the results can last for years. As with all cosmetic procedures, SkinTyte should maintained. If you think SkinTyte might be for you, it's wise to join us tonight for a consultation to give our providers a chance to assess your skin and to also address any questions or concerns you may have.