Laser Tattoo Removal for the lightening and removal of permanent and semi permanent tattoos / inks
In many cases we can remove permanent makeup and often with less treatments than traditional tattoos.  Most often the ink colors used in permanent cosmetics are hand mixed with different colored inks.  Since different colored inks lift at different rates it is common for cosmetic tattoos to change colors during the process before final removal. For this reason we will often recommend doing a test spot to see what colors appear before proceeding with a full treatment.
Some of the types of permanent makeup removal treatment we offer are:
Eyebrow Tattoo Removal
Microblading Removal
Freckle Tattoo Removal
Scalp micro pigmentation Tattoo removal
Hair Tattoo Removal
Lipstick Tattoo removal
I tried saline removal, can i still do lasers?
We have gotten many calls from clients who have tried saline tattoo removal unsuccessfully inquiring if they can do a laser treatment. As long as the treated area has fully healed we are able to treat with the laser. If you are unsure we recommend you give it at least 3 weeks after a saline treatment before undergoing a laser treatment.
Want to learn more about tattoo removal?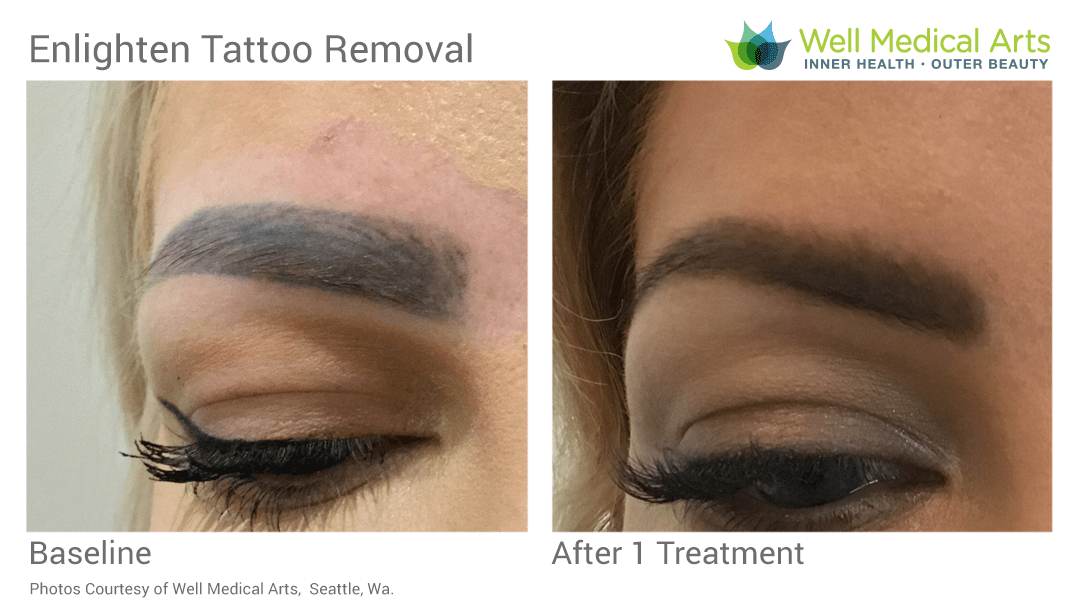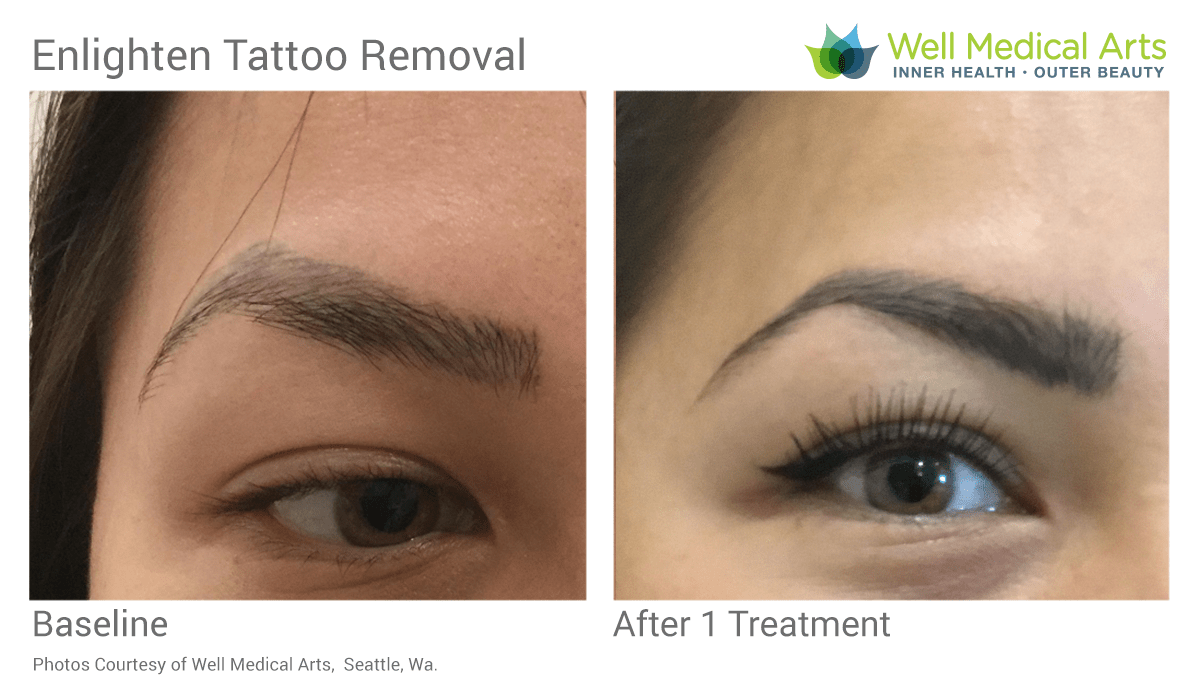 You may also call one of our patient care coordinators at 206-935-5689 and we will be happy to assist you in scheduling.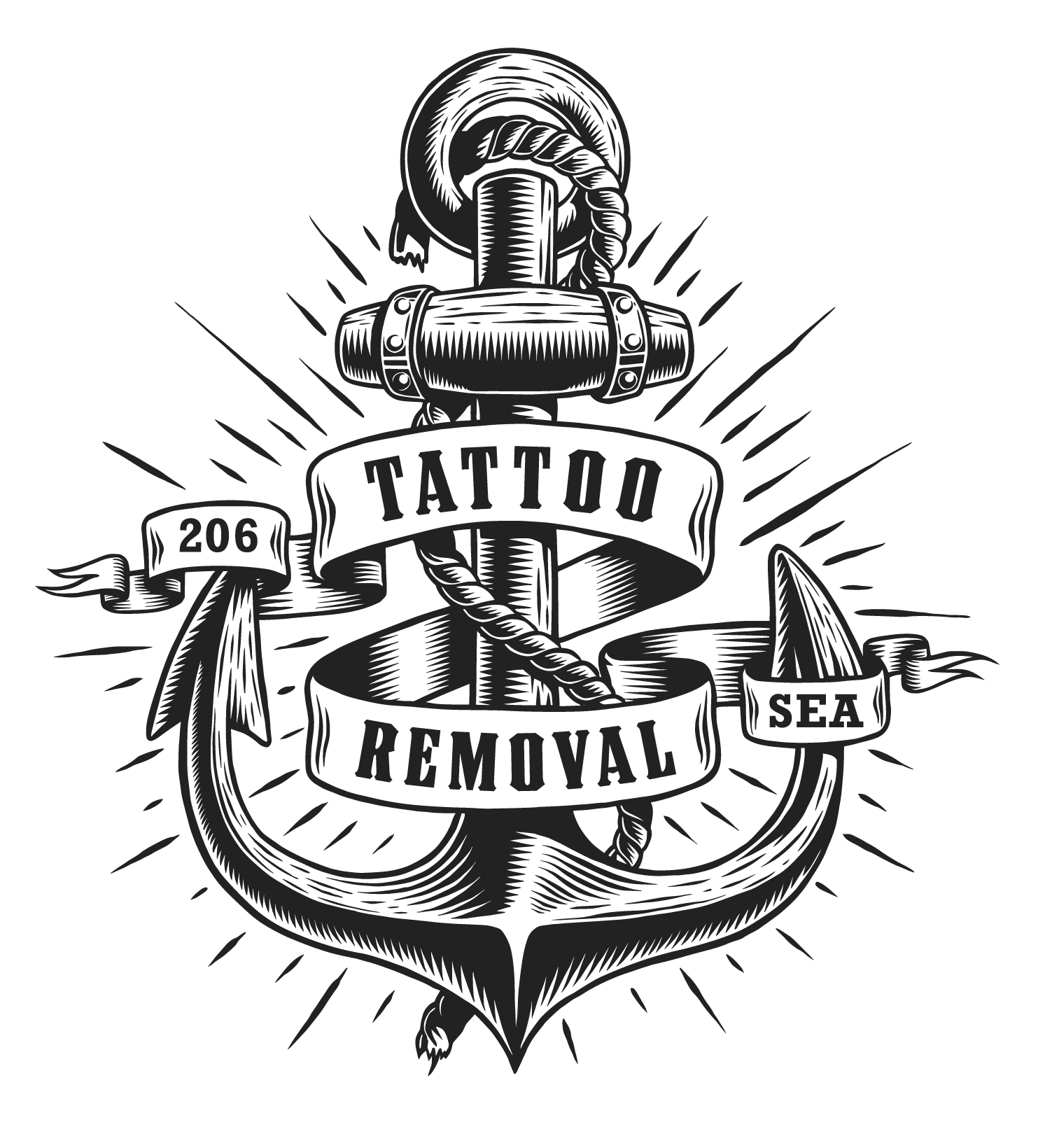 Complimentary Tattoo Removal consultations and individualized price quotes.
We understands that each of our clients has their own needs based on tattoo size, ink type, ink depth, skin tone and a series of other personalized factors. Our complimentary consultations will provide you the peace of mind to make a well informed decision about your tattoo removal. We'll examine your tattoo answer all of your questions and define quotes for pricing. We offer pricing solutions for single treatments and 3 and 6 treatment packages.  Call one of our patient care coordinators at 206-935-5689 to schedule your appointment, email us at info@wellmedicalarts.com or book your own consultation online at our scheduling portal.