Bellafill is the longest lasting, most cost effective dermal filler available with the longest safety study of it's kind.
* Individual Results and Patient Experience May Vary










Bellafill is our favorite, most versatile and cost effective filler we use at well Medical Arts.  Some of the many ways we use Bellafill at Well Medical Arts are:
Non Surgical Rhinoplasty (The Non Surgical Nose Job, where we shorten the nose, decrease humping, build up the bridge.)
Filling Nasolabial Fold (Smile lines)
Filling lip lines (smokers lines)
Smooth Marionette Lines /Jowling
Lasting tear trough treatments (Black Bags under the eyes)
Brow Lift
Enhancing the Jaw line for a more chiseled look.
Filling Forehead wrinkles
Filling Neck Rings
Improving profile by extending the chin
Non Facial volume loss such as filling the Hands, Earlobes and Labia Majora
Results in an instant that can last for 5 years? It's possible with Bellafill.
Unlike hyaluronic acid fillers, which often dissolve within a few months, Bellafill creates a lasting improvement in your skin. Tiny, PMMA (polymethyl methacrylate) microspheres are housed within its smooth gel formulation. Once injected you can see immediate improvement. Over time, your body uses the microspheres to support the growth of your own collagen, leaving behind healthy-looking, resilient skin through five years. Bellafill contains lidocaine, a powerful local anesthetic that can help minimize discomfort throughout your treatment. 83% of patients were still satisfied with their results 5 years after treatment. 
Bellafill has been FDA approved for treatment of the nasolabial folds since 2006. Bellafill contains animal-derived collagen in addition to its PMMA microspheres for an improvement you can see as soon as you leave the office.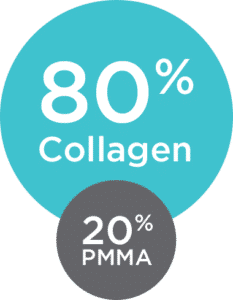 Bellafill's 20 % of tiny PMMA microspheres create a foundation onto which your own collagen can develop. Over time, this collagen forms a complex tissue matrix that adds volume to wrinkles, reducing their appearance for results that look natural and feel soft and smooth.
Collagen gel (80%) adds immediate volume and lift to lines and wrinkles, smoothing them away for instant results
PMMA microspheres (20%) provide a "scaffold" that supports your own natural collagen production as it develops over time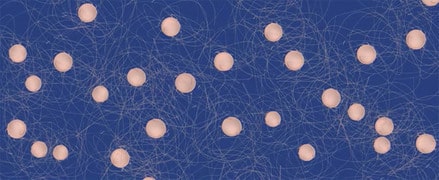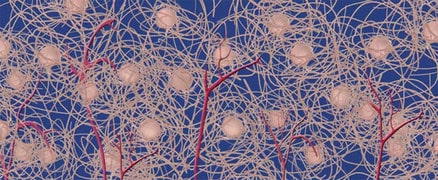 Meet Dominique Well, owner and expert injector.
Dominique specializes in Natural looking esthetic services and has been perfecting her craft for well over a decade. She has is a Top 1% Injector of Bellafill in the Nation and often teachers other injectors how to become better at their craft. She takes the time to educate every patients and works to achieve your goals while staying within your budget. Call one of our patient care coordinators at 206-935-5689 to schedule your consultation to learn how Bellafill in the hands of an expert injector can turn back the hands of time.
* Individual Results and Patient Experience May Vary
You may also call one of our patient care coordinators at 206-935-5689 and we will be happy to assist you in scheduling.