Micronutrient Testing with SpectraCell is the most comprehensive test available.
Many people taking nutritional supplements are just throwing darts at the wall by taking a multi vitamin that they hope will cover everything they need. With Spectracells' Micronutrient test you can understand what you are missing and target only what your body truly needs.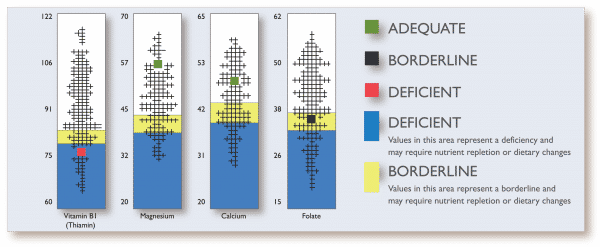 This is a $2,400.00 test that we can get you for only $190.00
Call  one of our patient care concierges at 206-935-5689 to ask about how we can start to help you operate at your peak performance.
Get a truer picture of where you stand nutritionally.
SpectraCell's Micronutrient tests measure the function of 35 nutritional components including vitamins, antioxidants, minerals and amino acids within our white blood cells. Scientific evidence shows us that analyzing the white blood cells gives us the most accurate analysis of a body's deficiencies.
Overwhelming scientific evidence confirms that vitamin deficiencies are associated with disease processes and the overall condition of one's health. Vitamin, mineral and antioxidant deficiencies have been shown to suppress immune function and contribute to chronic degenerative processes. The micronutrient tests measures how micronutrients are actually functioning within your white blood cells.
Functional Intracellular Analysis (FIA) offers a unique way to scientifically assess the intracellular requirements of micronutrients that play an important role in overall health and wellness. The tests measure the biochemical function of vitamins, minerals, amino acids and antioxidants, providing a powerful clinical assessment, through a simple blood test.
Learn more about the leader in nutritional testing at: www.spectracell.com