Regain the contour of your jawline lost to age. We can chisel your jawline with a non-surgical quick and painless in office procedure using dermal fillers.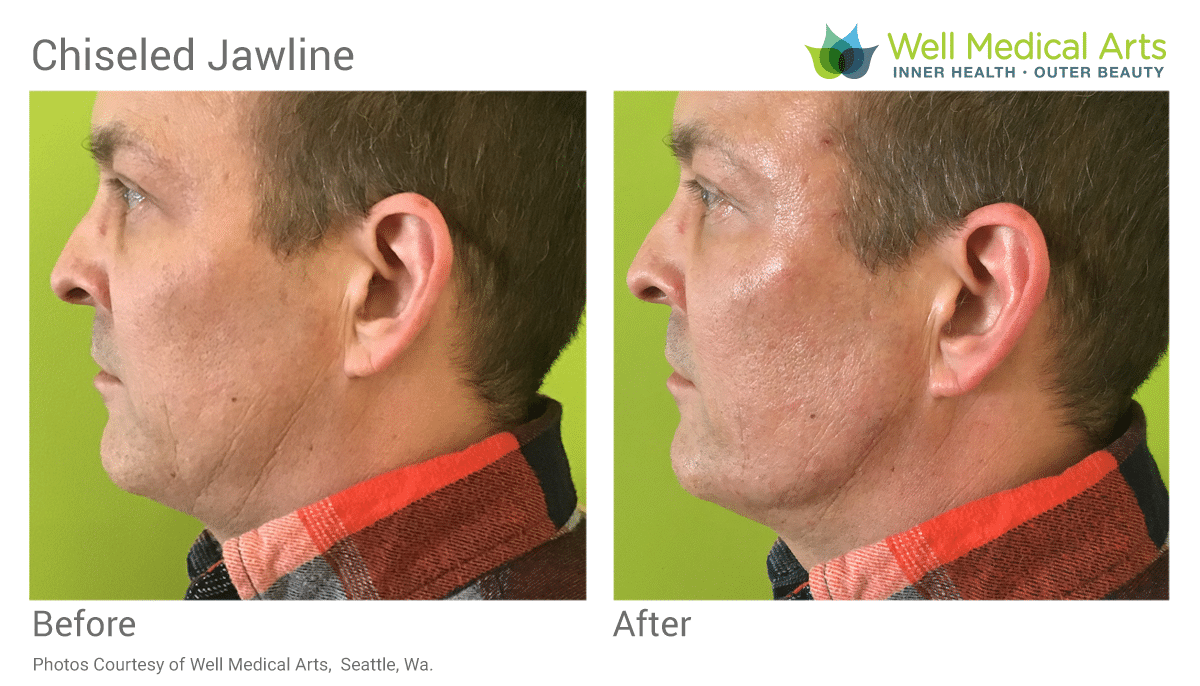 Male jawline enhancement is an effective way to get the jaw you always wanted or have lost to age. You can get a strong jawline back with the help of dermal fillers.  At Well Medical Arts we typically use Radiesse or Bellafill to define the jawline. Combining a dermal filler to the jaw and any static fine lines along with Botox to the dynamic wrinkles can yield very effective and natural looking results. No one will ever know unless you decide to share your secret.
Due to the current COVID-19 pandemic and ban on all non-essential medical procedures we are not taking appointments at this time. Our schedule has been blocked until May 18th per the orders and the Washington State governor. You may use our online scheduling system to book an appointment after that date. We will be closely monitoring the situation and will reopen as soon as possible.
Stay Happy and Healthy and we will look forward to seeing you again soon.
* Existing Clients who have NOT registered in our patient portal please use the email address we have on file as your username.