At Well Medical Arts our mission is to help you look and feel your natural best every day. We believe that inner health promotes outer beauty. 
First Time Visit to Well Medical Arts? 
Receive a FREE $25 Gift Card to be applied toward your first treatment!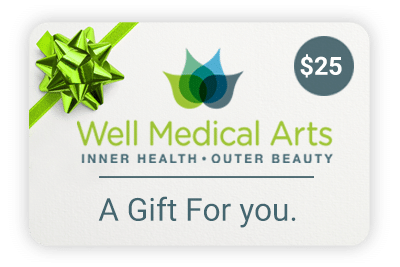 * Results and Patient Experience May Vary
Join our email list to be the first to get notified about current promotions and super informative educational events.