In the Glow. Winter Skin Treatment: The Holy Grail -HydraFacialMD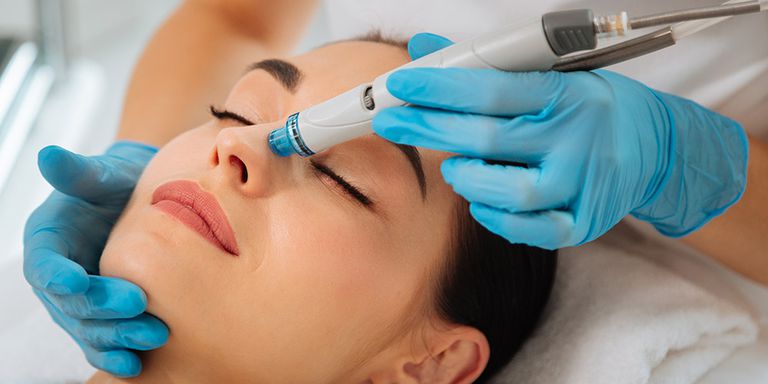 HydraFacial MD
Like almost anything else, Father Time and the elements of Mother Earth can begin to wear on our skin and the damage our skin incurs can become more evident with the passage of time. This is the season for repairing sun damage and reversing signs of aging from your skin. This year, we have the HydraFacialMD – the holy grail of facials treatments or a laser procedure, crowned with the name Halo. Either way, these treatment options are designed to make changing your skin easier than ever before. After all, skin-care really is self-care.
HydraFacial, the Holy Grail
The principal is simple but effective – deep cleansing and exfoliation, extraction and finally hydration, by infusing skin with intensive serums through a unique vortex infusion system.
Why it's so popular?
The HydraFacialMD is a red-carpet favorite Beyoncé and Kate Winslet, in part due to the fact that it reveals youthful, radiant skin without any redness or irritation. The treatment involves hydra-dermabrasion, which is a gentle, effective, way to remove debris lodged in our pores. This initial step including vacuum suction also helps the HydraFacialMD product constituents to penetrate evenly, delivering consistent results unlike other facial treatments.
Who it's good for?
While it appeals to all ages, complexions and concerns, the HydraFacialMD is ideal for those of you who aren't quite ready for laser procedures but who want to see real results (HydrFacialMD is also a great addition to any laser treatment plan). Fine lines and wrinkles are instantly lessened thanks to the use of hyaluronic acid and red LED light -used to stimulate collagen and elastin production in the final stage of treatment. It's also great for brides-to-be who want to look glowing on their big day.
What to expect?
Despite the fact that it's more therapeutic/results oriented than a traditional spa facial, there is nothing uncomfortable felt throughout the process – it's one of the most popular treatments at Well Medical Arts because it is also a genuinely relaxing experience.
Can you bespoke it?
Beyond the standard regime, there are targeted add-ons and boosters which means you can tailor the treatment to focus on your specific concerns.
HydraFacialMD, $225 for one 60-minute treatment, or $675 for three and $1350 for six. A series of six comes complete with a gift with purchase. Approximately $500 of SkinCeuticals skincare is included with a full treatment series.