Seattle Sildenafil Provider at Well Medical Arts
Challenged with Erectile Dysfunction, or just want a stronger longer lasting erection? Our combination therapy of Testosterone pellets and the The Priapus shot may be the answer for you. We also prescribe Viagra and Cialis at Half the price.
Call us at 206-935-5689 or click here to schedule a Mens Tune up appointment to find out how you can operate at peak performance both in and out of the bedroom.
Learn more about here and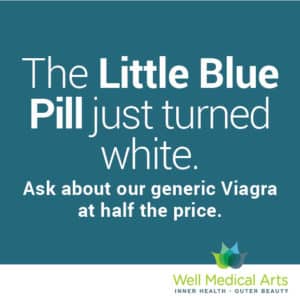 At Well Medical Arts we are excited by sexual health and believe we are not alone. We are committed to helping our clients live life to the fullest, looking and feeling their best all along the way.  We are here to ensure you are performing your best in and out of the bedroom.
Do you feel like you need more girth "down there"?
The ALMI Procedure may be able to help you achieve the size you desire.