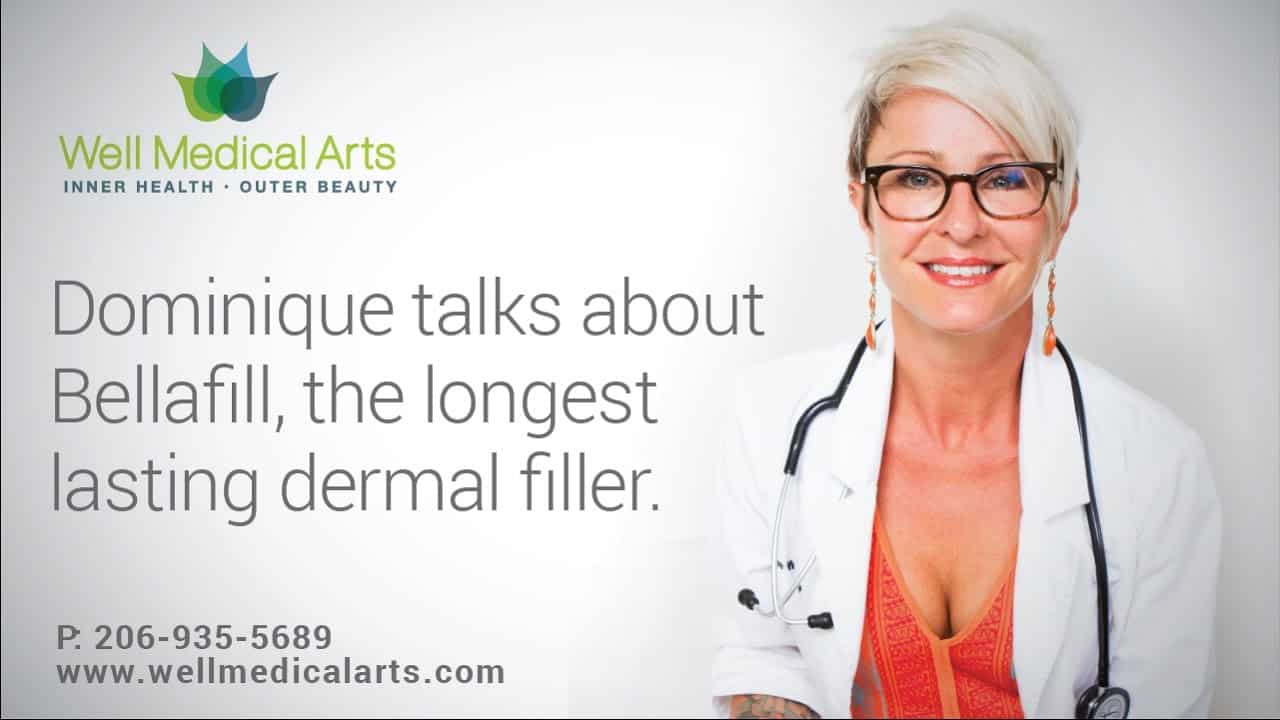 Bellafill is the longest lasting and most cost effective filler available.
Are you interested in the longest lasting and most cost effective dermal filler?
At Well Medical Art we are big fans of the longest lasting filler on the market, Bellafill. It is not only the longest lasting dermal filler but also the most cost effective over a 5 year duration and has the only 5 year safety study among dermal fillers. Dominique Well, ARNP of Well Medical Art has also been recently awarded the #2 in the Nation status among Bellafill providers. Not only can you get results that last but you can trust that in her expert hands you will look perfectly natural. Just like yourself, only more refreshed. Learn more about Bellafill at http://wellmedicalarts.com/bellafill/
Call 206-935-5689 to schedule your complimentary consultation.