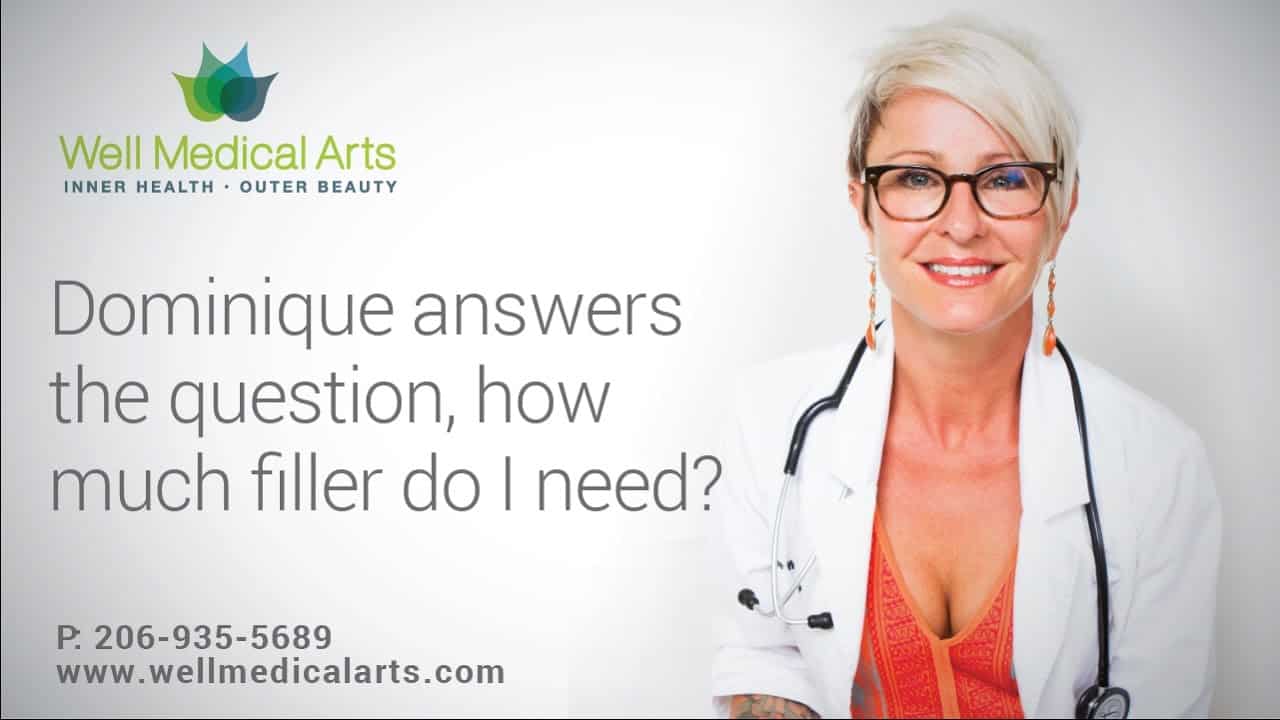 How much dermal filler do I need?
Many people are under informed about how much dermal filler it will take to achieve their desired results. There are no standard cc's for fillers. Small amounts are used around the eyes whereas larger amounts are used in the cheek or temples. It is critical to go to someone who has experience. Every face of every patient is unique and each person has their own specificities unique to their bone structure, tissue, and skin. We offer a full line of fillers for every need and our expert injector Dominique can make sure you are using the right product for the job.  We suggest you come in for a consultation and learn about your options.
Visit us at http://wellmedicalarts.com to learn more or call one of our patient care coordinators at 206-935-5689 to schedule your appointment.
Learn more about some of our favorite fillers. Click on each to be taken to their page  Bellafill  Voluma Radiesse Juvederm Volbella